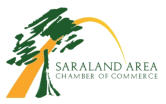 Mobile School of Piano
Jackie Benson came highly
recommended to me and I am very
pleased with
her work. She is fast, reliable and did a
very professional job rebuilding my
website. Before she took over my site,
mobileschoolofpiano.com was not
listed in the google search at all and
now is in the top 5! I have gained
students from my site which is
something that has not happened
before she
took over. I am looking forward to
working with her in the future as she
manages my site.
Shiloh Lange, (251) 272-9616
www.mobileschoolofpiano.com
Elite Rentals
I started out doing the website myself and
believe me it was not good.
I found your business in the Saraland Area
Chamber Of Commerce directory.
I wanted to use you because you were
local. From the day that you called
me it was a little over a week before my
website was published. I love the
website and we have been so busy. We
never sell anything on Sundays
and the day after you put up the website
we were selling listings like crazy.
This week the business has doubled. You
did a wonderful job and we just
love the site. Thank you so much for such a
fantastic job.
Pat Rambo Hoff, Elite Rentals, Rental
Property Locators
www.eliterentals.info
Alabama Lions 34C
If you want to improve your business
there is a way that is economical and
painless. Jackie Benson, North Mobile
Internet Services, Inc. designed me a
very effective and attractive web site that
is a magnet for new business and
keeps my customers informed. Stake out
your web real estate with Jackie and
she will guide you ever step of the way.
Ron Mitchell, Alabama Lions Clubs 34C.
alabamalions34c.org
West Mobile Vet Clinic
I would highly recommend you to anyone I
know. Thank you so much for
helping me. Working with you was an
awesome experience. You are very
professionally talented and patient.
Dr. Lisa Lott-Smelley, owner
West Mobile Vet Clinic
Mobile, AL
http://www.westmobilevetclinic.com/